WAIST BEADS BY FATOU
Fine handcrafted beaded adornments made with genuine love and care.
Waist Beads, n. A single or multiple strands of beads made from various kinds of glass, metal, crystal, bone, and wooden beads worn around the waist and stomach. This is an ancient tradition originating in Africa, worn for many reasons like expression of femininity, healing, protection, rites of passage during puberty, baby naming ceremony, maintaining the figure, and intimacy with a husband or lover. Rather worn for traditional reasons or fashion waist beads are the perfect tool to tap into the spirit of our ancestors while looking and feeling beautiful from the inside out. 
-Fatou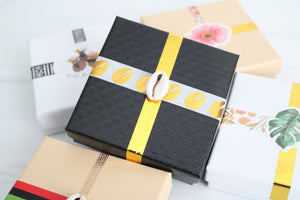 Gift Boxes 🎁
Add gift boxes to add the finishing touch to your waist bead gifts this year.
Click to shop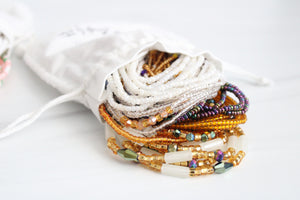 ❣️❣️ Mystery Bags are Back ❣️❣️
A bag full of pleasant suprises. 10 traditional African waist beads for $65!
Click to shop
Some of our new arrivals !
---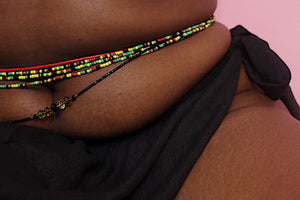 Adornments for all shapes and sizes
Waist beads are worn beautifully by women of all shapes, sizes, and ages.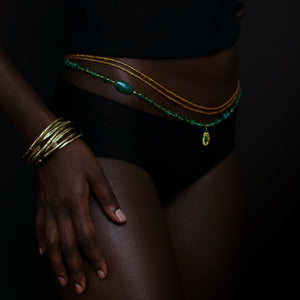 Healing & Spituality
Waist beads are the perfect tool to use during your healing and spiritual journey. As they encourage so much self love,  confidence, and body positivity. Not to mention the vast healing properties of the various crystal beads and gemstones we use.